Jumping into the once saturated dive computer market is the outdoor sports titan's Garmin, with their Descent MK1.
Is the Descent MK1 worth the hype?
Is it right for you?
Do you even need a dive computer at all?
Here we offer a rundown of the features and functions of the Garmin Descent MK1, so you can decide for yourself if it is worth the investment.
Let's dive right into it.
If the thought of delving into the world of dive computers gives you the jitters, we've compiled a list of the best dive computers to make your decision as easy as possible.
The Garmin Descent MK1 combines the hugely successful Fenix 5X sports watch with the capabilities of a high-end dive computer similar to a Shearwater Teric.
Garmin are new to diving scene but they have done very well here, making a computer that has pleased the critics, technical divers, and weekend warriors alike.
Though not technically perfect, the Garmin Descent MK1 marked the start of a new era of multifunctional and stylish dive computers.
So here's our full review of this remarkable piece of equipment.
Single gas, multi-gas, gauge, apnea and apnea hunt modes
3-axis dive compass with changeable headings
40 hours of battery life in dive mode
Compatible with all major smartphones
Stores up to 200 dives in 16GB
Buhlmann ZHL-16c algorithm
In addition to the standard catalog of capabilities found on any good dive computer, the Garmin Descent MK1 has a whole host of other tricks up its sleeve.
It combines the functionality of a fitness tracker, a smartwatch, and a dive computer. This means that, like an Apple Watch or the Garmin Fenix 5X, you can receive notifications, check the weather, change your music, access your calendar, and plenty more.
Its lustrous, sapphire crystal display is stylish, even if you know nothing about it's diving capabilities. It can last over 19 days in this mode before needing a recharge.
Garmin is well known for their reliable and high-end fitness trackers and the Descent MK1 is no exception. It features an LED heart rate monitor on the back of the watch face as well as many different sports modes to choose from including swimming and climbing.
One of the most impressive diving features of the Garmin Descent MK1 is the navigational capabilities. With a full-color map face, underwater compass, and GPS entry and exit locations, you will never have to wonder where you are again.
It allows seamless changes between nitrox, trimix, apnea, and other modes, including the "apnea hunt" mode which ensures the watch is kept quiet and dim to avoid disrupting your prey. If you have yet to try enriched air diving, read our handy guide to scuba diving with nitrox.
Premium materials & quality build
Extremely comfortable to wear with easily changeable wrist straps
Customizable dive modes & safety stops
Personalisable audio and vibration alerts
Customizable safety stops, deep stops and conservatism
Ascent and descent rate calculator & automatic altitude adjustments
It has a wrist based heart rate monitor
It's not a cheap dive computer
tech divers may be limited with 100m max depth rating
Arriving in an elegant black box, the package arriving with the watch is minimal. In amongst the cardboard packaging nestles the watch itself, glimmering with its hardened crystal sapphire display.
The small booklet with instructions lies at the bottom, the first stop for getting your brand new watch in full working order. There is also the short, data/charging cable.
The standard model comes with black, rubber style bands, perfect for diving. All orders also come with an extra-long strap, a thoughtful addition to aid those diving in drysuits or bulky wetsuits.
You can order this model with stylish titanium bands that are ideal for the office, but not for the ocean. As a result, these models come with the black silicone band too.
Garmin has long been a market leader when it comes to outdoor and sports technology. Aimed at the outdoorsy and adventurous, they have established a name for themselves as retailers of high-end, reliable technology.
Their main export is sports watches but they offer a range of other technology, ranging from aviation navigational equipment to dog collar trackers.
Whilst rival companies like Fitbit have slowly been dominated by all-rounder technologies from the likes of Apple iWatch, Garmin diversified itself and now dominates its niche of more specialized technology for smaller groups of avid sportsmen and women.
With this first foray into the diving industry, it seems likely that they will expand into this new role as successfully as they have into other niches, though they will have to compete against established dive computer companies like Shearwater, Suunto, Mares and Cressi.
Why Get Your Own Dive Computer?
Once you've been diving for a while, you might start to wonder about what equipment you should buy for yourself – usually, a good place to start is finding the best mask for you. But after that, we very much recommend a dive computer.
Dive computers are an important bit of kit, though they can end up being the most expensive piece of equipment in your diving arsenal. That being said, the Suunto Zoop is a great starter watch at a low price.
Though buying your first dive computer can seem like an overwhelming task, there is a good reason for doing so. Back in the, possibly hazy, days of your open water qualification, you may recall using dive tables to calculate your no-decompression limits.
The tables are based off the same complex algorithms found within your computer, but this, minute-by-minute, account of your dive is much more accurate and based on real-time data, which means you can safely get the most bottom time out of your dive.
Additionally, a dive computer introduces extra safety features into your dive such as alarms and buzzers when you ascend too quickly, a measure much more sensitive than the simplistic and confusing "follow your smallest bubble", which many are taught.
Most computers have an inbuilt memory system so you can access the data from your dives long after the boat has docked. Though some begin to erase dives after 100 or so, it gives you the time to scribble down your stats at your own pace or even upload the data to your laptop to observe your profile and dive stats in more detail.
Many liken diving without a dive computer to driving with no mirrors – once you dive with one, it's hard to go back!
How To Use The Garmin Descent MK1 With A Phone Or Computer
In order to use it with your phone, you will need to download the Garmin Connect App and follow the instructions within the app.
For your computer, when you are first connecting it, you will need to download the Garmin Express Software. Connect your watch with the USB cable and select "Add Device".
How Do I Update My Garmin Descent MK1 Software?
You can update the software through the mobile app or computer software, where you can search for updates and install them when the watch is connected.
Can I Use The Garmin Fenix 5X For Diving?
Though it has many of the same capabilities as the Descent MK1, the Fenix 5X is not built for diving and you risk damaging it.
Are There Any Problems With The Garmin Descent MK1?
There do not appear to be any major problems with the Descent MK1, and several are associated with Garmin's inexperience in the industry. The customer support is sometimes not as thorough as other brands due to misunderstanding technical diving questions.
The software used to access the dive data loses some of its specificity as it is used for other sports also. Some report that the user interface isn't as intuitive or attractive as similar models. All in all, the problems are minimal, easy to work around and sure to be fixed in time.
For more queries, there is a convenient Garmin support page.
Frequently Asked Questions
Garmin Descent MK1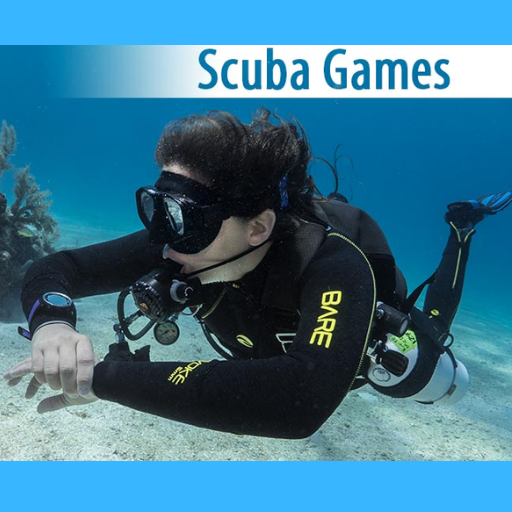 This article covers our experience using the Garmin MK1 Descent compiled into a review. We answer: should you buy the Garmin MK1.
Product SKU: B076H2YL3V
Product Brand: Garmin
Product In-Stock: InStock