After a long wait, the Garmin Descent Mk2 (and Mk2i) finally arrived!
When self-professed dive newbies Garmin leapt headfirst into the diving industry in 2018 with the Garmin Descent Mk1, they surpassed all expectations.
The Descent Mk1 broke the standard dive computer mould with the inclusion of a fitness tracker and smartwatch features – what more could a modern diver want?
Just over a year later and Garmin came back with a new and improved model, featuring air integration, state-of-the-art location tracking, and even some exclusive new technology.
After the release of this fantastic dive computer, the new-kid-on-the-block Garmin isn't going anywhere! There are even some rumors circulating around a Garmin Mk3.
But for now, we're here to discuss the Mk2.
Ready to learn more?
Dive in.
The long-awaited Garmin Descent Mk2 is finally here and she is a beauty. A sleek and rugged piece of equipment, the Descent Mk2 combines style with an abundance of substance. Garmin has produced a worthy contender for the title of "best dive computer ever" and Scuba Lab agreed, awarding it the Testers' Choice prize .
The Descent Mk2 follows hot on the heels of the surprising success of the Mk1, Garmin's first foray into the dive computer market.
Though the Mk1 surprised divers around the world with its proficiency, Garmin seriously considered the feedback and criticism from expert divers and has brilliantly reflected it in the new model, combining everyday functionality and usability with exceptional dive computer capabilities.
One of the key criticisms of the Descent Mk1 was the lack of air integration technology – an anomaly for a dive computer of this caliber.
For the Garmin Descent Mk2i, they didn't only address this problem but created a new and improved method of air integration.
They harnessed their own powerful, patented sonar technology and called it SubWave™. It not only allows multiple inputs to a single dive computer but it increases the range from 1m (with traditional VHF radio technology) to a staggering 8m underwater.
There was always going to be a lot of buzz around the Garmin Descent Mk2 but it seems like Garmin has, yet again, got it absolutely right. Despite the hefty price tag, it seems like the Garmin Descent Mk2 might just be worth it.
Garmin Descent Mk2 Features
The Garmin Descent Mk2 has a buttload of features and functionality…
So buckle up – we're going in!
Garmin Descent Mk2 Vs Mk2i
The Garmin Descent Mk2 comes in two models – the Mk2 and the Mk2i.
The only real difference?
The Mk2i comes with Garmin's brand new air integration technology, SUBWAVE. It will also set you back another couple of hundred dollars. The smartwatch, fitness tracker, and dive computer functionality remains the same.
The Mk2 is available with a stainless steel or titanium bezel, whilst the Mk2i is only available in titanium.
In this article, we will be referring to both dive computers when we say Mk2, but the air integration functionality refers only to the Garmin Descent Mk2i. Please be aware that if you purchase the Garmin Descent Mk2, it will not have air integration functionality.
It kind of goes without saying – the Garmin Descent Mk2 is one stylish bit of kit. It looks equally at home on a dive boat, on the trail, in the gym, or in the boardroom – it is truly versatile.
The watch itself is rugged without being oversize – though those with small wrists might find it is a little bulky. The watch face measures 52 x 52mm, with a 35.56mm functional display.
The case is made from fiber-reinforced polymer with a metal rear cover whilst the bezel is made from stainless steel on the Mk2 and Diamond-like Carbon (DLC) coated titanium on the Mk2i.
The standard strap is black silicone – probably the best choice for actual scuba diving – but the Descent is compatible with the QuickFit® Watch Band.
This means that there is a whole rainbow of colors available to purchase in the Garmin shop, along with different materials including titanium, leather, and nylon. They are also interchangeable with any Garmin watch bands you already own.
With the Descent Mk2, Garmin has built on the success of the Mk1 technology and made it even better.
They have improved the size of the screen – it is ⅓ bigger than the Mk1. They have managed to get more information on each dive screen, whilst also streamlining the information so it is easier to digest.
The dive screens are completely customizable too, so you can make sure you have all the information you need, in the order you want it.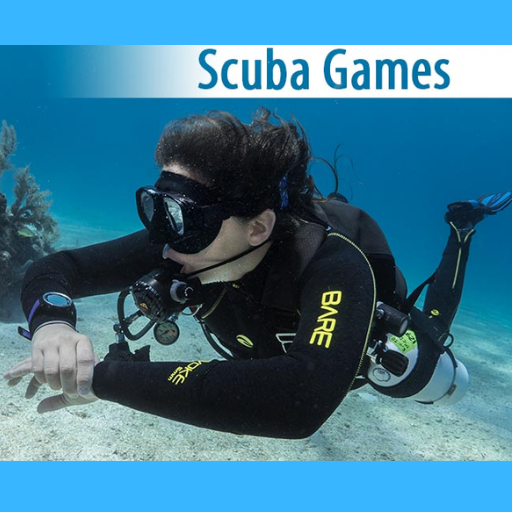 The screen is completely readable in the sunlight, due to the transflective memory-in-pixel technology – a real advantage over computers using the power-draining OLED screens.
The backlight is automatic at depth, so you won't have to scramble to get the right settings in low visibility. The sapphire crystal lens material ensures that it is pretty much scratch-proof and withstands the standard knocks that come with life as a scuba diver.
Garmin has also updated the buttons for the Descent Mk2, introducing new technology. These inductive buttons are more leak-proof than earlier designs and are more responsive underwater, even in gloves.
Despite all its bells and whistles, the battery life of the Garmin Descent Mk2 and Mk2i is pretty damn good. With no diving, the watch will last in smartwatch mode for 16 days on a full charge.
Whilst using GPS, this reduces down to 48 hours and when you add music into the mix, that jumps down to 15 hours – plenty for a full day on the trails.
With a full battery and just GPS running, you will have up to 96 hours. In dive mode, you will get up to 80 hours, or around four days – perfect for a weekend diving getaway or liveaboard.
If using the Descent Mk2i paired with a T1 Transmitter, the battery life reduces to 32 hours. The T1 Transmitter itself has a battery life of 110 hours (bear in mind that it will only be "on" when you're actually diving) with a user-replaceable CR123 battery.
The battery life is even more impressive on the Expedition GPS Activity (35 days) and on Battery Saver Watch Mode, you can get up to 50 days. Not bad.
The Garmin Descent Mk2 charging with a USB "clip" which easily attaches to the pins on the back of the computer. From empty, it can charge fully within 3 hours.
The dive modes on the Garmin Descent MK2 are…comprehensive! They are identical to the dive modes offered by the MK1.
Single Gas is designed for the majority of single tank, recreational divers. You can alter the O₂ percentage to allow for nitrox diving.
It also the ability to switch to an alternative gas mix whilst underwater of up to 100% oxygen to support full decompression, should you miss your NDL time. The missed decompression lockout period can be enabled or disabled.
Multi-Gas is intended for technical divers and allows for up to five preset gasses of any oxygen/helium combination. You can save up to 12 gas presets.
The closed circuit rebreather (CCR) mode is intended for rebreather divers. It allows for constant PO₂ decompression calculations with multiple diluents and up to six saved bailout gases.
The Gauge mode is a simple depth, time, and bottom measure.
The Apnea and Apnea Hunt modes are Garmin's freediving apps. Apnea Hunt is identical to the Apnea mode but with no sound or haptic alarms – so as not to scare away the fishes…
When diving, the main screen displays the basics – depth, time, NDL (or first deco stop), and water temperature. If you're diving with a rebreather, it will also display your setpoint and diluent mix.
If you have air integration, you can replace the temperature reading with up to two tank pressures.
The screen can be completely customized so that you see the information you want to see. Tapping between the screens is super easy and responsive – even in gloves. Garmin has focused on providing a super-intuitive user interface and tries to use words instead of symbols to simplify navigation, even underwater.
Algorithm And Dive Planning
Like the Garmin Descent Mk1, the Mk2 and Mk2i use the Buhlmann ZHL-16c algorithm.
You can change your conservatism to suit your diving needs from high, medium, and low as well as a user-customizable setting that should only be used by expert divers. The algorithm can actually be changed even whilst underwater.
The dive planner is clear and concise and even allows for detailed decompression plans.
The dive log on the Garmin Descent MK2 is pretty comprehensive, storing all of the gas data, dive profiles, maps, and everything else you can think of. Your watch will also automatically save your dive data to the Garmin Dive App when they are connected by either Bluetooth or Wi-Fi.
The app itself has been updated and now features an "Explore Dive Sites" feature which allows you to explore up to 2,700 dive sites around the world, along with features like wrecks, reefs, and tides. It is far from comprehensive right now, but the database is growing all the time.
The Garmin Descent MK2 has a memory of 32GB but much of this is taken up with other apps and software, so there is a standard dive log of 200 dives.
Safety features are pretty standard on the Garmin Descent Mk2i are pretty standard but there are a few nice touches from Garmin. 
The MOD is 100m and there are automatic safety stops and deep stops, both of which are customizable. There are built-in ascent rate monitors and customizable alarms for NDL, PO₂, deco, and gas switching. Almost all alarms are customizable.
There is an automatic lockout if you miss deco but this can be turned off prior to the dive. Alarms are audible and haptic (vibrating). There are automatic no-fly times and automatic altitude adjustments so you don't need to work it out for yourself!
"With premium features for both underwater and topside adventures, along with advanced air integration, the Descent Mk2i and Descent T1 transmitter are essential equipment. Leveraging our expertise in marine sonar equipment, we were able to develop our own SubWave™ sonar technology that sets the standard for extended range and reliability for the diving community."

Dan Bartel, Garmin Vice President of Global Consumer Sales
The lack of gas integration was one of the only drawbacks of the Garmin Descent Mk1 and Garmin decided to level up for Mark 2.
Now, again we have to say that the Mk2 is not gas integrated. The Mk2i is. The "i" stands for integration, evidently.
Gas integration is not new in the diving scene and many other brands have the capability. The standard model uses VHF radio technology which has a range (from tank pod to wrist-mounted dive computer) of around 1m.
Garmin decided, with their wealth of technology development experience, that they could do better. And they did.
Garmin's new SubWave™ system uses sonar-based communications and is proprietary to Garmin.
The bad news? This means that any existing transmitters you have won't work with the Mk2i. Sorry.
The good news? This is potentially revolutionary for the dive computer industry. The SubWave™ technology increases the signal range to around 10m, or 30 foot and supports up to five transmitters on one computer.
This would mean you could keep an eye on up to five decompression tanks, your buddy's or child's air supply, or potentially monitor the air consumption of a whole class of students'.
Of course, there are downsides to this plan, including the hefty cost this would entail for a dive center looking to invest in several Garmin Descent Mk2i's and T1 transmitters… But the possibility is there and we all know that in a few years' time, this sort of technology will have plummeted in price.
Garmin's new proprietary take on gas integration could be perceived as a money grab, but they see it differently. They saw it as an opportunity to use their extensive experience in sonar technology to really improve the diving experience.
Also, the success of this foundational technology will open the door to more and more scuba diving technology breakthroughs, making the sport easier, safer, and more accessible.
So, GPS sports watches are kinda Garmin's thing. They're very good at them. Arguably, the best to be honest. The Descent Mk2 is up there with Garmin's best models, it's probably most comparable to the Fenix series.
So… Not only are you getting a top-of-the-range dive computer, but you're also getting one of the best sports watches on the market. We're ok with that.
Whilst the sports watch aspect of the Garmin Descent MK2 is a huge selling point, the capabilities are so wide-ranging and all-encompassing that we will only cover them briefly here – it could really be an article all of its own!
The first feature is the heart rate monitor on the back of the watch face. This can be useful whilst training as it can help you monitor your heart health and overall fitness.
You can also get in-depth information about your training including your VO2 max, pace, sleep tracker, respiration rate, step counter, calorie burn, and much more. Your watch learns more about your body's basal levels over time, so things just get more and more accurate.
The pulse ox sensor that measures blood oxygen levels is one of the noticeable upgrades from the Mk1.
But we hear you ask – does the Garmin Descent MK2 heart rate monitor work whilst diving?
Alas… Sort of.
Whilst the Garmin Descent Mk2 is set up to provide HR monitoring whilst swimming, diving if a different ball game. The HR readings can be a little… Erratic.
We can assume that this is probably because a) if you're wearing a wetsuit, the light technology will not be in contact with your skin and b) as your body cools down, your skin contracts, and the watch will be looser than on the surface, reducing the effectiveness of the technology.
There are sports apps aplenty including biking, swimming, cycling, HIIT, pilates, yoga, strength workout profiles as well as some slightly more off-the-wall options like back-country skiing, kayaking, stand-up paddleboarding, sailing, and even skydiving – complete with the speed of descent info… If you want it!
You can see full color animated workouts on the watch screen and the navigation app gives turn-by-turn instructions and tracking.
For skiing, there are topographic maps for resorts all over the world. For golfing, you can download full-color mapping data for over 41,000 golf courses all over the world.
For running and cycling, the Garmin Descent Mk2 can figure out lap times (even if you're not on a track), stride efficiency and length, GPS-based time and pace, and maximum power.
It can provide cycle-specific maps and supports triathlon, mountain biking, road cycling, indoor cycling, track running, cross country running, and treadmill running.
A round trip routing function will create a suggested route based on your performance metrics and the distance you wish to travel.
For swimming, it can differentiate strokes, measure your outdoor swims with entry and exit points, and measure pace and distance.
One feature that we love is that you can trim your app options, uninstalling the ones you'll never use so the computer is more streamlined.
With the suite of apps (Garmin Dive, Garmin Connect, Garmin IQ, Garmin Explore, and Garmin Golf), you can really personalize your watch and make the most of its capabilities.
Of course, as a Garmin Watch, it is compatible with most of the associated Garmin accessories which include chest heart rate monitors, and cycling, swimming, and running accessories.
Honestly, there is so much more we could write here but that would be boring so we'll wrap it up!
Safety And Tracking Features

The Garmin Descent series take dive computers to a new level of safety. Their pioneering GNSS technology (Global Navigation Satellite System) means that you can not only track your dive entry and exit points, but you can broadcast them to others. For solo divers, this means that you can transmit a group live track of your location.
For certain activities, there is an incident detection feature that can be formatted to alert emergency services. This feature can also be activated if you feel unsafe, a potentially life-saving feature.
The Garmin Descent Mk2i is also compatible with Garmin's patented inReach system (inReach Mini and inReach Marine) which allows satellite communications from anywhere in the world. And with the new dive case, this feature is available to divers and sailors – even in the most remote locations.
The 24/7 manned rescue channel available on inReach could offer divers, particularly those going off-grid, real peace of mind.
Like most Garmin watches, the Descent Mk2 series features a digital 3-axis compass and an altimeter.
The ABC sensors developed by Garmin determine elevation, environmental pressure, and current heading and work with the GPS, GLONASS, and built-in EXO™ omnidirectional antenna systems to create a navigational experience that is simply not offered by any other dive computer.
This is the aspect of the Garmin Descent Mk2 that really makes it revolutionary. 
Like the Mk1, the Mk2 and Mk2i are fully connective with Bluetooth Smart technology, Wifi, and ANT+.
Garmin's Connect IQ app allows you to connect your Garmin with your phone to receive smart notifications, calls, texts, and calendar alerts.
You can truly personalize your content with thousands of apps and widgets including calendars, weather, battery saver, find my phone/watch, and music apps.
Whilst you can use your watch to control the music on your phone, you can also store over 2,000 songs locally.
The watch features are pretty standard, with all the expected stopwatches, timers, and sunset/sunrise times, but you can also factor in the GPS smart sync so you're always in the right time zone and the tide app which means you'll never miss the high tide. It's these small details like this that puts the Descent MK2 above the competition.
After watching a Garmin webinar on the Descent Mk2 and Mk2i, it is clear that one of the things they're really proud of is the Garmin Pay functionality. Paying with your smartwatch in 2022 is pretty standard.
But for a dive computer?
This could be a game-changer.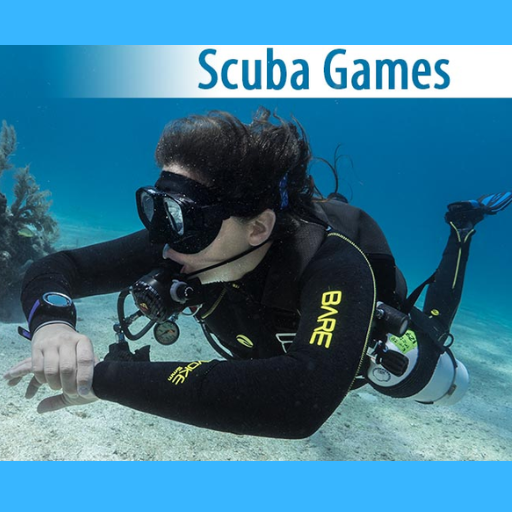 No more scrambling in your car for your wallet in a soaked wetsuit, no more leaving your bank cards and phone in a shady dive center locker while you dive, no more lusting after that post-dive cup of coffee because you don't have cash on you.
It ensures that divers' lives are more convenient and easier – a genuinely thoughtful touch from Garmin.
The only downside is that this feature is still new for Garmin, and not all banks support it yet.
Garmin is a market leader in the sports and outdoor technology arena. They aim their high-quality products at the outdoorsy and adventurous and have established a name for themselves as retailers of reliable, high-end technology.
Their main commercial export is sports watches, but their technology range is comprehensive.
They have their fingers in many pies, from aviation navigational technology to dog collar trackers.
Whilst rival sports watch companies like Fitbit have been slowly dominated by the rise of all-rounder smartwatches like Apple's iWatch, Garmin has diversified. It now leads in the sports watch niche by providing more specialized technology for hoards of avid sportsmen and women.
Though their expansion into the scuba diving industry is relatively new, they have already made a name for themselves and seem likely to dominate this new niche with the success they have shown in other areas.
Despite competition from established dive computer manufacturers like Shearwater, Suunto, and Mares, the Garmin Descent series are still the only dive computers on the market to offer the user everyday usability as a smartwatch and fitness tracker.
All Garmin products come with a two-year warranty – providing any issues stem don't stem from user-induced damage – so try not to drop a tank on it!
Once you've managed to stop staring at the beautifully sleek model, you will also find a QuickFit26 black band with stainless steel attachments, an extra-long strap (to go around thick wetsuits or drysuits), a charging/data cable, and the documentation including a quick start guide.
There are numerous other Garmin accessories you can purchase, including travel cases, integrator pods, heart rate monitors, and a huge array of straps. Check out our unboxing video now to see for yourself!
Truthfully, the Garmin Descent MK2 doesn't have much competition that's even in the same league. But, here are a few that offer similar capabilities.
Why Get Your Own Dive Computer?
When you begin your scuba diving journey, the array of scuba diving equipment available can be a little overwhelming.
A great place to start?
We would say a perfectly fitted mask and your own pair of fins. They won't break the bank but will ensure a good fit and a more reliable dive experience.
But the next thing on the list?
That has to be a dive computer.
Without a doubt, a dive computer is the most useful piece of scuba kit you can buy. It is also a crucial safety factor that you will struggle to live without once you've tried it!
Back in the hazy days of your open water course, you might remember learning all about no-decompression limits and dive tables to safely plan your dives. It was all fairly confusing and even as a complete beginner, you could see the limitations.
Well, a dive computer does all of those calculations for you – in real-time, based on your actual dive data.
This means that you are receiving the most up to date safety information about your no-decompression limits, depth, ascent rate, and more.
Most computers also incorporate safety features like alarms or buzzers when there is something you need to respond to quickly – like an over-zealous ascent speed. It also includes a safety stop as standard.
All of these safety features keep you as protected as possible from dangerous levels of nitrogen building up in your system, which could lead to decompression sickness.
Even without all the safety stuff, dive computers are super useful. They automatically log all the important information about your dive, including dive time, average depth, maximum depth, dive profiles, water temperature, and more. This means you can come back to the data at your own pace and even use it to improve your diving.
Whilst the first dive computers were clunky, ugly, and eye-wateringly expensive, modern dive computers come in all shapes, sizes, and prices.
The market is now flooded with options, from the wallet and beginner-friendly Mares Puck Pro to the Shearwater Teric, the tech divers' best friend.
Though it can seem like the options are endless, our guide to the best dive computers can help guide you through the maze!
How Does The Garmin Mk2 Compare To The Competition?
First up is the predecessor, the Garmin Descent Mk1. It is undeniable that the Mk1 is a fantastic dive watch.
It forged new ground in the dive computer industry by creating a dive-computer-cum-smartwatch-cum-fitness-tracker. Its sheer functionality sets it apart from all competition.
When comparing the Mk1 and Mk2, there are a few key upgrades.
Garmin takes customer feedback very seriously and it is evident that they have listened to the divers' questions, qualms, and improvements on the Mk1.
Firstly, the screen is 36% larger on the Mk2, which will make the screen easier to read for many.
Secondly, and the biggest change, is the inclusion of air integration – on the Mk2i. Garmin went above and beyond here, creating a whole new air-integration system based on sonar technology.
This allows multiple connections and a much bigger transmission range, opening up a whole new world of possibilities.
The Mk1 is a fantastic dive computer, and the release of the Mk2 has brought the price down drastically – £729.99 (around $650.99) which makes it slightly more affordable, if cost is an issue.
The Shearwater Teric is a stylish, rugged dive computer that is perfect for both recreational and technical divers.
The Teric has the heft of the technical giants Shearwater behind them, which might be enough to convince some divers.
But actually, the diving capabilities of the two are very similar – especially when you factor in that now the Garmin Descent Mk2i can provide air integration.
Actually, the Mk2i can now provide connectivity for up to six transmitters, compared with only two for the Teric.
Where the Mk2 stands out is the host of other capabilities, like smartwatch usage and fitness trackers. Though the Teric is a little cheaper than the Garmin Descent Mk2, it might be worth it to pay a little more for the expanded capabilities that the Descent Series offers.
The Suunto D5 is Suunto's answer to a more versatile diving computer and it is certainly sleek.
The appearance matches that of any high-end smartwatch and wouldn't look out of place in a boardroom or bar.
Its diving capabilities are strong too and include air integration for up to three of Suunto's tank pods for less than half of the price of the Descent MK2i…
But like the Shearwater Teric, it just can't match the versatility of the Garmin Descent MK2.
Frequently Asked Questions
The Garmin Descent Mk2 is a fantastic, if expensive, dive computer.
It is attractive, rugged, versatile, and has capabilities so extensive that it could replace three expensive devices you already own…
Its versatility means that, despite Garmin's relatively green diving business, it easily holds up against market leaders like Shearwater and Suunto.
But the Garmin Descent Mk2 is actually so much more than that. It is the frontrunner of a whole new generation of dive computers and will be seen in years to come as a trailblazer.
This is an iconic piece of equipment that will bring the scuba diving industry into the 21st-century and pave the way for more diver-focused technology.
Basically – if you can afford it, buy it right now.
Garmin Descent MK2i
After a long wait, the Garmin Descent Mk2 (and Mk2i) finally arrived!
Product SKU: B08K2WS9S5
Product Brand: Garmin
Product In-Stock: InStock
Sorry! The Author has not filled his profile.