If you've looked into buying a dive computer in the last few years, you have undoubtedly come across the Suunto D4i Novo. It is one of the most popular models in the world and it's easy to see why.
It combines a simple, rugged design with style, a reasonable price point, and the technical heft of scuba diving giants Suunto.
Through the years, Suunto dive computers have gained an excellent reputation for their reliability, style, and versatility.
Though it was released in 2014 and has since been superseded by various other Suunto models, it is still one of the most popular dive computers on the market.
In this review, we'll dive deep into the technical specs and features of the Suunto D4i and see if it's worthy of your investment.
So let's dive straight in.
The Suunto D4i Novo is a great mid-range dive computer that is suitable for most recreational divers. It is a very reasonable price, especially considering the quality of the computer. It is also pleasantly simple – when you open the box, it takes only minutes to be up and running.
The Suunto D4i Novo is simple enough for use by complete scuba diving novices but is also advanced and rugged enough to service dive professionals' everyday needs with nitrox, air integration.
Meanwhile, the Suunto D4i Freedive Mode allows divers to penetrate the depths without a tank strapped to their back. It also builds on the hugely successful D4i with several aesthetic and functional improvements.
Whilst its appearance is a far cry from the new generation of sleek, "smart" dive computers like the Garmin Descent MK1 and the Shearwater Teric, the Suunto D4i Novo is definitely wearable – and a big improvement from the clunky Suunto Zoop.
It is compact and lightweight enough to wear daily, even on small wrists, while looking tough enough to withstand the rigors of a scuba diving lifestyle. Aimed at travelers, the Suunto D4i Novo might just be your new best friend.
Note: Whilst this is listed as a D4i Novo Review, it is also technically a Suunto D4i review. Suunto re-released the D4i as the D4i Novo but for all intents and purposes, it is the same dive computer with some minor cosmetic differences. You can read more about the differences here.

Throughout this review, we will use D4i and D4i Novo interchangeably.
Why Get Your Own Dive Computer?
Getting a perfectly fitted mask and your own pair of fins is a great place to start your scuba diving equipment journey.
But the next thing on your list?
Well, that should be a dive computer.
A dive computer is by far the most important and the most useful piece of scuba diving kit you can own.
Back in the hazy days of your open water course, you might remember learning all about dive tables and no-decompression limits to safely plan your dives. It was mildly confusing, and even as a complete beginner, you could see the limitations. Well, the modern, technology-driven world has come up with a solution.
Dive computers have real-time data which shows you how deep you are and how long you can safely spend there without exceeding your no-decompression limits.
There are numerous safety features, like fast ascent alarms and built-in safety stops. It keeps you well away from dangerous levels of nitrogen from building up in your blood, which could lead to decompression sickness (the Bends).
Aside from the safety side, they are also useful! Dive computers automatically log all the important information from your dive, including dive time, maximum depth, dive profiles, and water temperatures. This means you can come back to the data at your own leisure.
The first dive computers were clunky, ugly, and eye-wateringly expensive, but we've come a long way since then. The market is now flooded with many affordable dive computer options, from various brands.
There is the very reasonably priced Mares Puck Pro, perfect for beginners. Or, for the technical divers amongst us, there are the sleek, advanced Shearwaters.
It can often seem like there are too many choices when it comes to diving computers and it's difficult to know where to start.
That's why we've put together this handy guide of the best dive computers to help you out!
Once you get used to diving with a dive computer, it's nearly impossible to go back – so make sure you're buying the right one!
Features And Functionality
The Suunto D4i Novo features all the dive modes you would expect from a recreational diving computer. Whilst it lacks the technical diving heft of the Shearwater Teric, it will be more than capable for most recreational scuba diving adventures! 
The Suunto D4i Novo features all the dive modes you would expect from a recreational diving computer. Whilst it lacks the technical diving heft of the Shearwater Teric, it will be more than capable for most recreational scuba diving adventures!
There is a standard Diving Mode as well as a Nitrox Mode, which can cope with oxygen percentages between 21 and 50% and a ppO2 limit of between 1.2 and 1.6 bar. Once you have altered your O2 percentage, it does not automatically switch back, so be sure to check you're on the right percentage before each dive.
Suunto has proved with the D4i Novo that they listen to their customers with the inclusion of a Freediving Mode. When it was first released, this was highly innovative thinking, though six years later, it is common practice.
The Freediving Mode boasts quicker depth sampling (three times per second) to better capture the quick changing depth data.
Finally, there is the Gauge Mode, which functions as a simple timer, or you can set your dive computer to "Off" which enables you to snorkel without your dive computer going haywire!
Oh, and it has an alarm clock – so there's no excuse to miss that early boat!
Algorithm and Dive Planning
The Suunto D4i algorithm is a reduced gradient bubble model or RGBM. This algorithm has been tried and tested over numerous Suunto models and was developed in conjunction with the bubble specialist (yeah, that's a thing), Dr Bruce R. Wienke, so you can rest assured that your D4i will keep you safe.
Suunto's model takes into account the impact of potentially risky diving behaviors such as multi-day diving, repetitive diving, reverse profiles, and ascent rate violations. It is based on laboratory experiments and real diving data with proven reliability.
It runs on the conservative side anyway, but you can alter the algorithm slightly in the settings to make it more conservative as well as your altitude up to 3,000m/10,000 feet.
The algorithm requires a three-minute safety stop at 5m for all dives deeper than 10m, ascent rate is not more than 10m/minute, and restricts certain features when it detects risky diving like deep-spike or repetitive diving.
The display of the Suunto D4i Novo uses a dot matrix configuration which makes the LCD screen clear and precise.
The electro-luminescent backlight ensures that you can get the information you need, even in low lighting or bad visibility. The duration of the light can be adjusted between 5 and 60 seconds or turned off completely. The brightness and contrast can also be adjusted to personal preferences.
The screen itself is petite, but still large enough to get all the information you need and the whole system is super intuitive to navigate.
With only four buttons, you can easily grasp the key functions within minutes. The only downside of these small buttons is that they can be tricky to use in thick gloves.
The watch screen whilst diving shows you essential information such as the current depth, maximum depth, dive time, no-deco time, temperature, and the current time. Though the screen isn't a colour display, you definitely don't need it!
You can personalize your computer by setting your metric/imperial settings and choosing between a 12 or 24-hour clock.
Our only negative points on the display were that there isn't the capability to use multiple functions simultaneously. For example, whilst using the stopwatch, you can't also scroll through the menu. Also, there isn't an integrated compass but, for the price, this is forgivable!
The initial reaction when looking at a Suunto D4i is that it's small!
It is designed to be lightweight and compact and it certainly delivers – weighing only 92g and measuring 48.6 x 43.8 x 16mm/1.91 x 1.72x 0.63". The size makes it wearable throughout the day as a wristwatch.
Though not as sleek as the newer models of dive computers, the D4i looks very wearable and smart with a composite case, mineral crystal glass display, and stainless steel bezel.
The strap is sleek silicone which is super soft and flexible – perfect for wrists of all sizes. The D4i Novo comes in a variety of colors to suit your personal diving style, from sleek black to bright pinks and greens!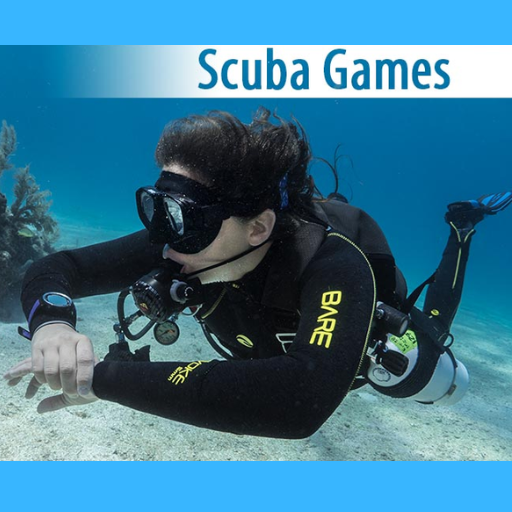 One highly useful feature of the D4i Novo is the gas integration capabilities. To allow full gas integration with your dive computer, you will need a Suunto D4i transmitter which screws into the high-pressure hose part of your regulator's first stage.
This transmitter will connect wirelessly to your D4i and display the available gas pressure (0 – 5000 PSI or 0 – 350 bar) information on the display. This is highly convenient and also provides remaining air time information that calculates tank pressure, depth, and decompression status.
Just owning a dive computer is an excellent safety decision, but the D4i Novo has a bunch of great features to make it even safer.
The Suunto D4i Novo allows customizable alarms and warnings such as ascent rate or maximum depth.
Meanwhile, the Suunto D4i Novo Freediving Mode keeps divers aware of their movements by providing alarms that can be set when a certain depth is reached, allowing for greater concentration and mindfulness.
For those diving with a gas-integrated transmitter, there is a low-air pressure warning. The computer will automatically feature a blinking pressure display and sound two loud beeps to alert the diver when the air pressure reaches 50 bar.
You can also configure a similar alarm for an air pressure of your choice and when the remaining dive time reaches zero.
The speed of ascent is shown visually on the screen with a vertical bar running up the right-hand side of the display. When you are ascending faster than the recommended speed, the lower segment of the bar will flash.
We should also mention the safety limitations of the Suunto D4i Novo. The operational depth is between 0-100m or 0 – 328 feet. In Gauge Mode, it will keep showing the display until 150m/492 feet.
One of the most useful aspects of a dive computer is the ability for it to store all of your dive information! The D4i Novo memory is sufficient to store up to 140 hours of dive profile data. This allows you to look back through the dive data and depth profiles of around 150 dives.
If you exceed the memory, it will begin to delete the oldest entries. However, it does also have a summary of your accumulated dive information like the total number of dives and collective dive time, which it will store forever.
In another nod to the future of dive computers, you can use the cable that comes with the D4i to connect it to your PC or Mac. The dive log data is then downloadable, using Suunto's DM5 and Suunto Dive Manager software so you can look at your graphical log and dive profiles in even greater detail.
The Suunto D4i software is simple and intuitive to use. All additional software that is needed on your phone or laptop is available for free on Suunto's website. The firmware is easily updatable for free, so you can stay up to date.
The Suunto D4i battery life is reported to be very good. The battery is lithium iron and Suunto gives a 2-year service life estimate.
Based on a user diving around 100 times a year, it is estimated that the battery will last for 12 – 18 months. If you only use the time mode, this will increase to around two years and if you're diving in very cold water, it will decrease slightly.
There is no Suunto D4i charger because it is a battery-operated device. The battery is not user-changeable and will need to be sent back to authorized Suunto Service Centers for replacement.
Though there are numerous kits available online for people wishing to attempt to replace the battery themselves, we strongly advise against it. Not only does it void the warranty but you might wreck the waterproof seal and then it's bye, bye D4i…
Ok, we hear you – what are the differences between the Suunto D4i and the D4i Novo?!
Well, not a lot really!
The internal function of the computer stayed pretty much completely the same after the upgrade. The biggest differences come in aesthetics.
The D4i's plastic buttons have changed to metal on the D4i Novo and the uncomfortable elastomer band of the D4i has changed to a softer and more flexible silicone. The D4i Novo is 7g (0.25 oz) heavier than its predecessor but it's pretty hard to notice.
Another improvement with the D4i Novo is the inclusion of the USB cable in the box when you purchase the computer. It was an additional cost with the D4i.
The final difference between the pair is that the D4i Novo comes in more color options… Told you there wasn't much difference!
A Little Bit About Suunto
Suunto was established over 80 years ago by the Finnish adventurer, Tuomas Vohlonen. He was unsatisfied with the unreliable navigation equipment of the time, so he created his own liquid-filled compass with a more stable needle. His work made him a revolutionary in the field and Suunto has gone from strength to strength ever since.
Suunto are well-known for their high-functioning, reliable equipment. This is immortalized in the famous story of a Finnish WWII soldier who was saved from a Russian sniper attack when the bullet hit the Suunto M-311 field compass in his pocket.
When British sports divers in 1965 discovered that Suunto compasses worked underwater, it marked a turning point in the Suunto business. Not long after, they released the first diving compass – the SK-4.
With their revolutionary spirit still strong, they also released the world's first dive computer – the SME-ML – in 1987. This made the sport much safer and helped to bring it into the modern age. Suunto continues to be a world leader in dive computer technology with its latest offering – the Suunto D5 dive computer in 2019.
Suunto prides themselves on durable equipment that reaches their high, Finnish standards. As they are fond of pointing out, if their products can survive the cold, dark extremes of Finland – they can survive anywhere!
The D4i is the latest model in Suunto's D-line series. It was first introduced in 2005 with the D9 – Suunto's first watch-style computer.
Suunto has one of the best reputations in the business for after-sales support. All the information you could want about services and repair centers can be found on their website.
And if there aren't any centers near you? Well, your computer will get a little vacation to Finland!
There is a two-year warranty from the date of purchase on all Suunto products. To take advantage of this, you'll need to first register on their website. This also helps you to stay up to date with system updates and safety information.
Ok, so you finally take the plunge and purchase your dive computer and after anxiously waiting for your package by the door, it's finally in your hands. But what's in the box?
First off, you'll see your bright, shiny new dive computer front and center. The standard-issue model is a black face with a black silicone strap but this will vary depending on the color you bought. There is also an extension strap, just in case you'll be diving with a drysuit or bulky wetsuit.
Further down in the box is the paperwork – a safety leaflet, a quick start guide, and a legal leaflet which contains the warranty information. You will also find two scratch guards, to keep your watch face looking sharp. There is a D-series USB cable, for connecting the watch to your computer.
Last, but not least, there is a Suunto sticker so you can tell everyone that you're a diver. Even if they didn't ask.
The Suunto D4i Novo represents a really solid, mid-range dive computer that is suitable for almost all recreational divers. However, there are countless options of a similar ilk on the market these days…
So how does the D4i Novo stack up against its competitors?
The Mares Puck Pro is similar in appearance to the Suunto D4i Novo, with its simple, wristwatch design. However, compared to the D4i, it is noticeably bigger and more clunky – we're not sure this would be particularly comfortable on your wrist all day.
When it comes to functionality, the Mares Puck Pro loses out when stacked up against the D4i. Not only does it have only 36 hours of dive log storage (compared to the D4i's 140 hours) but it lacks a freediving mode.
There is no capacity for air integration or depth alarm, but the Pro Plus model does feature Bluetooth connectivity to download your dive data to your smartphone.
One area where the Mares Puck Pro outperforms the D4i is the price. Whilst an average Suunto D4i Novo price is around $500, a Puck Pro will only set you back around $200.
The Mares Puck Pro is a great choice for beginners, but we feel it doesn't grow with the diver as capably as the D4i.
The Suunto Zoop and Suunto Zoop Novo are regarded around the world as the definitive beginner dive computer. The great value for money and easy-to-use functionality mean that they are often the "shop computers" for dive shops and therefore many divers' first exposure to the use of a computer.
The size of the computer is a key factor for many divers. The Zoop Novo is not small and wearable like the D4i. It is rugged, durable and well, big! It is definitely not designed for use as a wristwatch. On the plus side, its size makes it easy to use underwater and easy to see.
The functionality of the two computers is similar and they share the same Suunto RGBM algorithm and attention to safety features.
Like the Mares Puck Pro, the Zoop Novo doesn't have the facilities for gas integration. Also, like the Puck Pro, the price point is good for those who are looking for a budget option.
The Suunto Zoop Novo is a great beginner dive computer and an excellent place to learn from. However, the clunky design and simplistic features may quickly frustrate divers looking for a more wearable option, or who want to progress to further qualifications.
The Suunto D4i vs D5 discussion is interesting because these two dive computers are very different machines. Where the D4i is versatile, mid-range, and suitable for many types of divers, the D5 is forging new ground in the dive computer world.
Both feature a watch design that can be worn all day, but the Suunto D5 has an undeniably sleek style that wouldn't look out of place in a boardroom. The vibrant display and extensive functionality mean that the D5 is in another league.
It features technical diving specs like multiple gas mixes and a globally balanced compass which make it suitable for activities like sidemount diving. Additionally, the Suunto D5 algorithm is a slightly newer version than the D4i.
Whilst the Suunto D5 could be used by beginners, the functionality of the piece means that it would really only be put through its paces by a frequent diver or professional. Another negative against the D5 is the price, which is between $800 and $900 dollars.
If you want to read a more in-depth analysis, check out our Suunto D5 review here!
Frequently Asked Questions
The Suunto D4i Novo cannot be understated. It is one of the most versatile and popular dive computers ever produced.
It has an increased functionality of air integration whilst remaining simple to operate and read. The compact, rugged design makes it ideal for frequent travelers and is small enough and stylish enough to wear as a wristwatch with multiple colors.
We believe that the Suunto D4i Novo is the ideal dive computer for beginners and professionals alike. If you want high quality and value for money, the Suunto D4i Novo is a worthy investment.
Suunto D4i Novo
This product review covers everything you need to know about the Suunto D4i Novo. It's extensive features and functionality, accessories, and more!
Product Brand: Suunto
Product In-Stock: InStock